A major property development company located in Steele Creek, North Carolina, New Forum officially started a marketing and advertising campaign to promote the new Two Silver Crescent office space. The Two Silver Crescent print campaign required a strategy and collateral to better pitch the space to potential tenants.
The Process
Problem
As construction began on New Forum's major project, Two Silver Crescent, the company realized a need for collateral to pitch spaces within the building. Targeting larger firms local to Charlotte, WiT Group encouraged the use of a sales booklet. With New Forum located just outside of the Charlotte area, arranging physical meetings and utilizing an evocative sales booklet could be incredibly effective.
Objective
Inform local business leaders what Two Silver Crescent is and the benefits of moving their office to Steele Creek.
Define
Consumers aged 40 – 65 // Corporate // Playful // Informative
Strategy
Design collateral reminiscent of modern magazines, implementing cross-page spreads with pointed information. Magazines are associated with high society, and extending that association with the building with the iconography of a magazine will make Two Silver Crescent seem glamorous.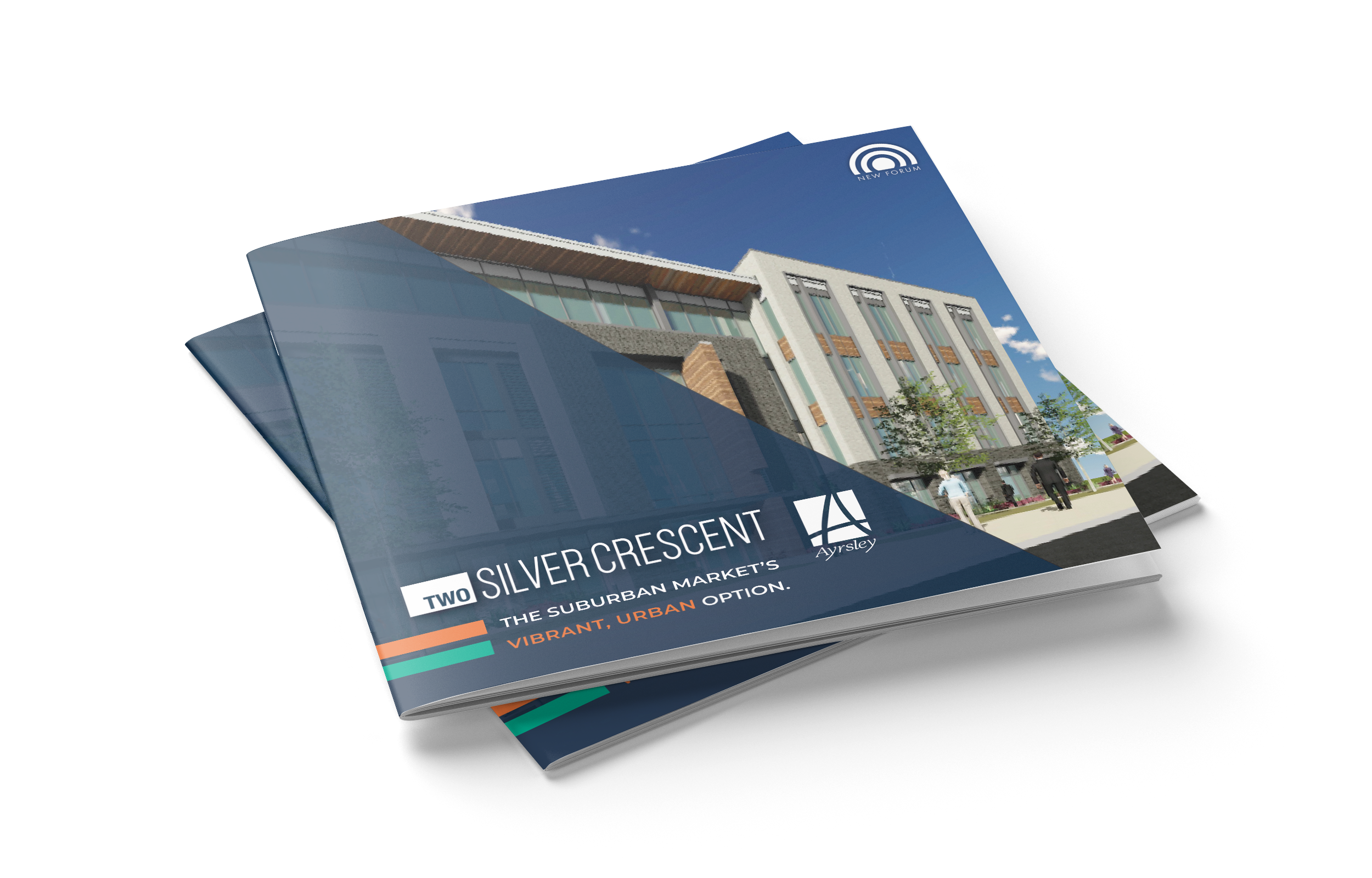 Sales Book Print Design
This spread was in contrast with the rest of the booklet in photography and tone. In designing the magazine, we wanted Steele Creek to be associated with a sense of calm. I chose to represent Steele Creek as a serene escape from regular corporate life.
Article Design
A major selling point of Two Silver Crescent is its proximity to the airport. So, we paired the iconography of the Charlotte Airport with an internally praised article about millennials' movement from large cities to their smaller counterparts. This spread is a mix, and is meant to showcase the airport as an important mark for business leaders. On the right page, readers are informed about the perceived preferences of their workforce.